A 
12V DC Car refrigerator
 is a great way to keep food cold and fresh when you're on the road. They can be used for camping, boating, and any other adventure where you're off-grid. They can be powered by a battery or by solar panels. They're also handy for people who aren't able to plug into an electric power source, such as those living in a remote cabin or tent.
There are several different types of 12 volt car fridges. They vary in price, quality, and functionality. Generally speaking, the better ones are going to be expensive. But they're worth it if you're planning to spend a long time in your RV or tent.
The most common type of 12 volt fridge is the compressor-based model. These fridges are designed for use in 4x4 vehicles and boats, so they're built with durability and efficiency in mind. They can handle a lot of bumpy driving and heavy loads, and they're known for their long life.
These fridges are a great option for off-grid adventurers because they're built to last. They're also incredibly efficient, using only a small amount of electricity while they run. They're very low-maintenance, and they can handle a wide range of temperatures without putting a strain on your vehicle's battery.
Compared to front-open upright refrigerators, chest-style portable fridges are much smaller and more compact. This makes them ideal for camper vans, trucks, and other small RVs. Chest-style refrigerators also come with dividers and dairy compartments, which will help you organize your foods inside the fridge.
They're also easier to clean than front-open upright fridges, and most of them have drain plugs at the bottom for ice melt. This allows you to dump ice in your fridge and pull the drain plug when you need to remove it.
You can't expect them to work like normal fridges, though. They run off of something called Peltier cubes. These cubes are packed with tiny metals, so they get chilly when you plug them in.
This means that they won't heat up when you plug them in, and they'll stay cool no matter how hot it gets outside. They're also extremely easy to operate, and you can set up your cooler in minutes.
Another great feature is a low voltage sensor. This will shut the fridge off if the battery goes below a certain level, which will help protect your batteries and prevent them from being drained too quickly.
They're also very compact, which is another reason they're so popular with people who aren't able to run their fridges from an AC power source. They can fit into a cargo area or even the back of a truck and will still be able to hold plenty of food.
The best thing about these is that they're a lot cheaper than some of the top-tier refrigerators on the market. They don't have the same features and options as more expensive models, but they're a great option for people who are on a budget and want a reliable, durable 12 volt refrigerator.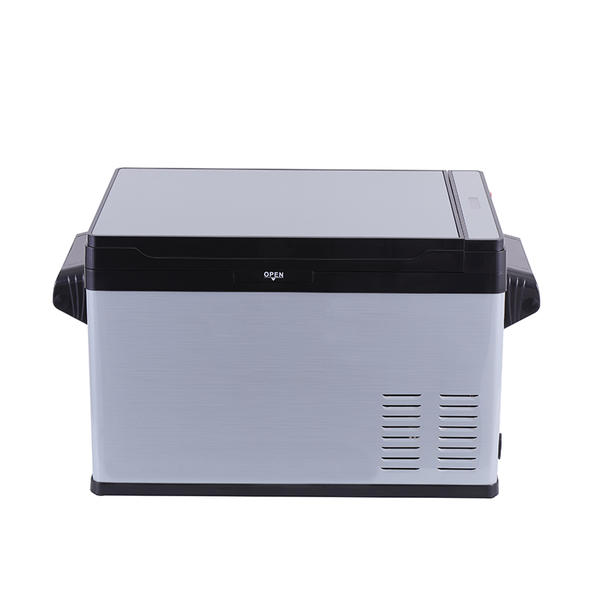 Three power supply: car battery 12V/24V; power supply 100V-240V; solar energy
Built-in 12v lithium batttery can work everywhere once charged
With USB interface you can charge all electronic Products
LED Display and Touch Control you can easily set your desire temperature
Different modes for option including Max (fast cooling) and Eco (Energy Saving)
LP- 20/30/40/50 Litres All in one car refrigerator