The
Battery powered freezer
is a convenient tool for travelers who prefer to keep their foods fresh, especially on long trips. Its compact and lightweight design makes it easy to transport. The cooler also features an LCD display to monitor its real-time temperature.
This fridge runs off a 12V battery, so it's perfect for RVs and cars with a low voltage system (like some electric vehicles). It's also popular among small-trailer owners, who can easily store the fridge in their cabin or outdoor kitchen.
A Battery powered refrigerator can be expensive to buy, so it's a good idea to shop around for the best price and quality. You can find models that will work with most vehicle systems, as well as those that are designed specifically for EVs.
Most of these refrigerators come with a battery monitoring system to prevent them from discharging the car's main battery when not in use. Some of these have a three-stage dynamic battery protection system that will shut down the unit when its output voltage drops below a certain point.
Many of these units have a built-in inverter to convert the 12-volt battery into 120-volts AC power, so they can be used to charge devices like cell phones or laptops. They also include multiple outlets so you can plug in other equipment, such as a TV or lights.
Some models have a compressor to help cool the unit, which helps reduce its power consumption. These fridges only draw about 40 watts when in operation, which isn't much for a large freezer.
You can use a solar panel to power this fridge, but it must be connected to a charge controller in order to safely charge the battery. A solar charge controller regulates the voltage and current output by your panels to safely charge your battery, and it will protect your battery from overheating and other problems if you connect the fridge directly to the battery.
Your solar panel needs to be able to take a full charge in about four hours of direct sunlight, so you'll need a larger array than you would for a regular fridge. To calculate how much you'll need, multiply the number of watts your solar panel can generate by the amount of time it takes to charge the battery.
Then, make sure to choose a charger that's rated for your battery size. Generally, you'll need a charge controller that has a rating of 30A. If you're unsure, consult the manufacturer's manual for details on your specific model.
When it comes to storage, it's important to remember that batteries need to be stored in a cool, dry environment and not directly from a refrigerator or freezer. This is especially true for lithium ion and lead acid batteries, which are better than their zinc-carbon predecessors in terms of self-discharge reduction, but still lose a little bit of power when put away.
It's also a good idea to keep your battery in a well-ventilated place so it doesn't get too hot, which can speed up the self-discharge process.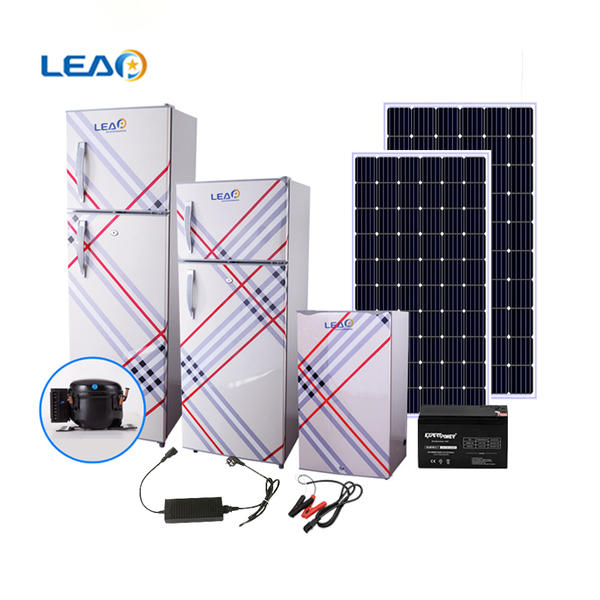 High quality DC compressor
Works with both 12/24 volt systems (auto recognition)
Does not require an inverter
Adjustable heavy-duty glass shelves , bottom crisper
Interior led light
Optional converter to run on AC power
Super efficient construction 60mm of insulation in the
Freezer and 40mm in the fridge
Model LP-BCD188 & LP-BCD258 , please  choose 24Volt systems connection