As we embark on our travels, one thing we often overlook is the need for a reliable and convenient source of chilled beverages and snacks. This is where
mini car refrigerators
come in handy. These compact and portable devices have become increasingly popular among travelers, and for good reason.
Mini car refrigerators provide a convenient and reliable source of cool beverages and snacks while on the road. They are ideal for long road trips, camping, picnics, and any other outdoor activity where access to a refrigerator is not readily available. With a mini car refrigerator, travelers no longer need to rely on buying expensive beverages and snacks from gas stations or roadside vendors.
One of the biggest advantages of mini car refrigerators is their compact size. They can fit into almost any car, making them a great addition to any road trip. They also come in a range of sizes, from small and portable to larger units that can store a significant amount of food and drinks. Some models even come with heating capabilities, allowing travelers to warm up their food on the go.
Mini car refrigerators are also easy to use. They can be powered by the car's cigarette lighter, and some models even come with a built-in battery that can be charged using a USB port. They are also easy to clean and maintain, making them a hassle-free addition to any traveler's gear.
For outdoor enthusiasts, mini car refrigerators are a must-have. They can keep food and drinks cool for days, even in hot and humid weather conditions. This is especially important for those who are traveling to remote locations where access to food and beverages is limited. A mini car refrigerator can help ensure that travelers have a steady supply of cool drinks and snacks, allowing them to enjoy their adventure without worrying about food spoilage.
In conclusion, mini car refrigerators are a convenient and practical solution for any type of traveler. They provide a reliable source of chilled beverages and snacks, making them a great addition to any road trip, camping, or outdoor adventure. With their compact size, ease of use, and long-lasting cooling capabilities, a mini car refrigerator is a must-have for anyone who wants to travel in comfort and style.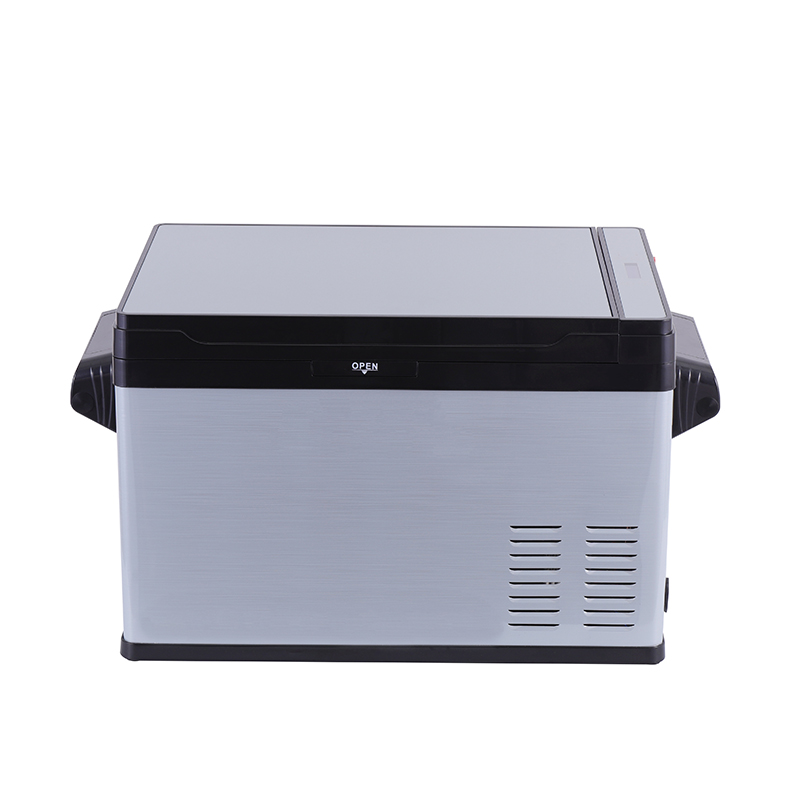 Three power supply: car battery 12V/24V; power supply 100V-240V; solar energy
Built-in 12v lithium batttery can work everywhere once charged
With USB interface you can charge all electronic Products
LED Display and Touch Control you can easily set your desire temperature
Different modes for option including Max (fast cooling) and Eco (Energy Saving)
LP- 20/30/40/50 Litres All in one car refrigerator