As more and more people continue to venture out into the great outdoors, the need for reliable and efficient refrigeration has become increasingly important. Whether it's camping, road trips, or extended stays in remote locations, outdoor enthusiasts require a way to keep their food and drinks fresh and safe for consumption. This is where
DC car refrigerators
come in, revolutionizing the way people travel and explore the world.
DC car refrigerators are portable refrigerators that can be powered by the DC outlets in vehicles such as cars, RVs, boats, and trucks. These refrigerators come in a variety of sizes, ranging from compact coolers that can fit in the trunk of a car to larger units that can store food and drinks for extended periods of time. They operate using a compressor or thermoelectric cooling system, which allows them to maintain a consistent temperature and keep food fresh even in the hottest of environments.
One of the main advantages of DC car refrigerators is their portability. Unlike traditional refrigerators, which require a permanent installation, DC car refrigerators can be easily moved from one location to another, making them ideal for outdoor enthusiasts who are always on the go. They can be taken on camping trips, road trips, and other outdoor adventures, providing a reliable source of refrigeration no matter where you go.
Another advantage of DC car refrigerators is their energy efficiency. These refrigerators are designed to operate on DC power, which is more energy-efficient than AC power. This means that they can be powered using the vehicle's battery, which is charged by the alternator while the vehicle is running. This makes them ideal for extended stays in remote locations, where there may not be access to electricity.
DC car refrigerators are also designed with durability in mind. They are constructed using rugged materials that can withstand the harsh conditions of outdoor environments. They are also designed to operate quietly, so as not to disturb the peace and tranquility of the great outdoors.
In addition to their practical benefits, DC car refrigerators are also environmentally friendly. They are designed to use less energy than traditional refrigerators, which reduces their carbon footprint. This makes them an ideal choice for outdoor enthusiasts who are committed to reducing their impact on the environment.
Overall, DC car refrigerators are revolutionizing the way outdoor enthusiasts travel and explore the world. They provide a reliable source of refrigeration no matter where you go, and their portability, energy efficiency, durability, and environmental friendliness make them an ideal choice for anyone who loves to explore the great outdoors.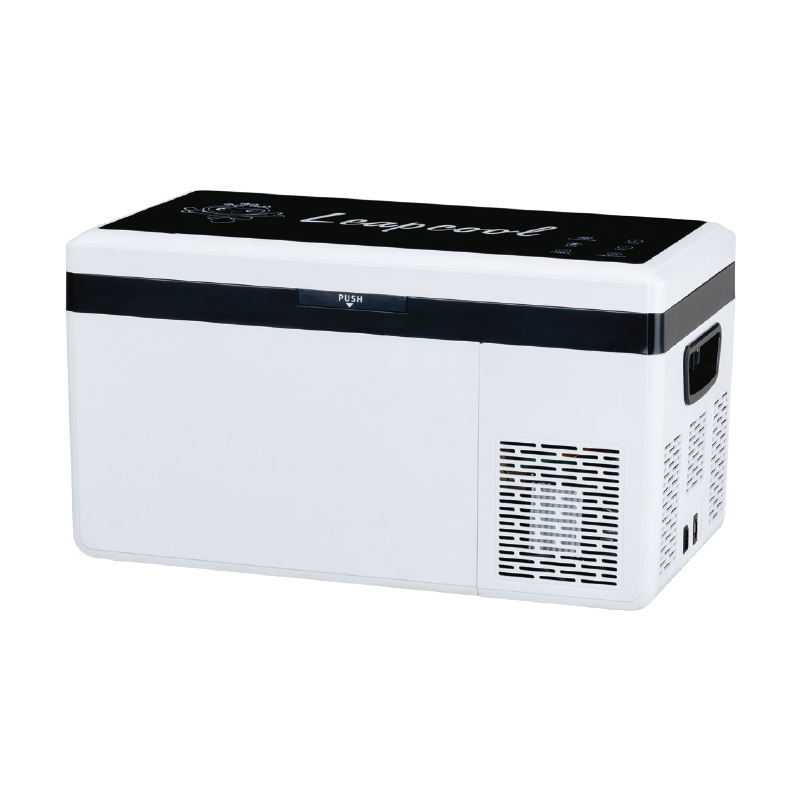 LED Display & Touch Control: With the touch control you can easily set your desire temperature (range from -4°F to 68°F), and different modes for option including Max (fast cooling) and Eco (Energy Saving). 
Work on 12/24V DC and 220V AC power source, you can move the portable fridge seamless from home to vehicle. A DC power cord and AC power cord are included in the original packing. You don't have to re-set the temperature when you change the power source because of the memory function.
Intelligent Battery Protection: You can select the protection level (High, Mid and Low) according to your circumstance, and the control program keeps monitoring the car battery, the compressor will shut off automatically when the input voltage is lower than your setting, so the car battery will not run down.
With the energy saving design, the car fridge will not consume energy when it reach the setting temperature, the insulation will keep the stuff frozen for 10 hours even after disconnecting from the power source.