As the world continues to grapple with the effects of climate change, more and more people are looking for ways to live sustainably. One area where sustainable living is becoming increasingly popular is in the realm of off-grid living. For those who choose to live off the grid, one of the biggest challenges is how to store food without relying on traditional electricity sources. This is where an off-grid solar freezer comes in.
An
off-grid solar freezer
is a freezer that is powered entirely by solar energy. This means that it does not need to be connected to the electrical grid, and can be used even in remote areas where traditional electricity is not available. The freezer is equipped with solar panels that collect energy from the sun and convert it into electricity that can be used to power the freezer.
There are many benefits to using an off-grid solar freezer. First and foremost, it is an environmentally friendly option. By using solar energy to power the freezer, you are reducing your carbon footprint and helping to reduce the demand for non-renewable energy sources. This is an important step in the fight against climate change.
Another benefit of an off-grid solar freezer is that it allows you to live off the grid without sacrificing the comforts of modern life. With a solar freezer, you can store food just as you would with a traditional freezer, but without the need for electricity from the grid. This means that you can live in remote areas or in areas where traditional electricity is unreliable, without having to worry about your food spoiling.
Finally, an off-grid solar freezer can save you money in the long run. While the initial cost of the freezer and solar panels may be higher than that of a traditional freezer, over time you will save money on electricity bills. This is especially true if you live in an area with high electricity costs.
In conclusion, an off-grid solar freezer can be an excellent choice for those who are looking to live a sustainable lifestyle off the grid. While there are some drawbacks to using a solar freezer, the benefits – including reduced carbon footprint, modern conveniences, and long-term cost savings – make it a compelling option for many people. If you are interested in off-grid living, a solar freezer is definitely worth considering.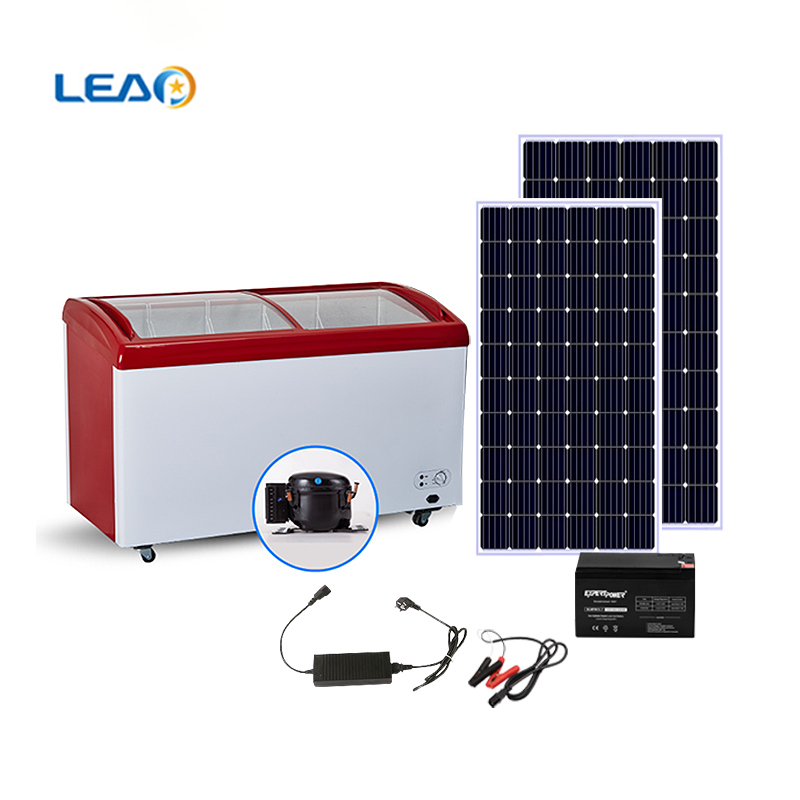 Environment-friendly CFC free refrigerant R134a.
High quality DC compressor with 3 years warranty.
Climate type ST/T, Temp.≤-23℃
Can work at DC12/24V and AC 110-240V.
Automatically low voltage cut out to protect battery.
With lock and key for safety storage.
Wheels for easy moving.
Use for outdoor and home.