While specific maintenance and cleaning procedures may vary depending on the brand and model of the 12V portable washing machine, there are general tips and guidelines that are commonly recommended:


1.Regular Cleaning:
Regular cleaning of the washing drum after each use is essential to prevent the buildup of detergent residues and lint, which can affect washing efficiency. A damp cloth and mild, non-abrasive detergent can be used to wipe down the interior and exterior surfaces, ensuring hygienic operation.
2.Check and Clean Filters:
Lint filters or debris filters, if present, should be inspected frequently. Cleaning or replacing these filters as per the manufacturer's instructions maintains unobstructed water flow, preventing blockages that could impede drainage and washing performance.
3.Inspect Hoses:
Periodic inspection of hoses is crucial. Look for signs of wear, leaks, or clogs. Clean out any debris and replace damaged hoses promptly. Properly functioning hoses are vital for efficient water intake and drainage.
4.Use the Right Detergent:
Choosing high-efficiency detergents specifically formulated for modern washing machines ensures optimal cleaning results. Following the manufacturer's recommended detergent quantity prevents excessive suds, which can hamper rinsing effectiveness.
5.Avoid Overloading:
Adhering to the specified load capacity is pivotal. Overloading strains internal components and diminishes washing quality. Distributing clothes evenly inside the drum prevents imbalance issues during the spin cycle.
6.Proper Drainage:
Ensure the drainage hose maintains a free flow path. Avoid kinks or bends in the hose, as these can lead to drainage problems. Proper installation and positioning of the hose are critical for efficient water expulsion.
7.Store Properly:
When storing the washing machine, it should be completely dry to prevent mold and odors. Leaving the door or lid open facilitates air circulation, preventing the growth of unwanted microorganisms. Store the machine in a cool, dry place.
8.Clean the Pump:
If your model incorporates a pump, regular cleaning is essential to prevent blockages. Refer to the user manual for specific instructions on accessing and cleaning the pump. This ensures uninterrupted water circulation and drainage.
9.Balance the Load:
Uneven loads can lead to excessive vibrations and noise. Properly distribute the clothes to maintain balance within the drum. Balanced loads not only ensure efficient washing but also prolong the life of the washing machine.
10.Avoid Harsh Chemicals:
When cleaning the exterior, mild detergents and soft cloths should be used. Harsh chemicals and abrasive cleaners can damage the surface finish. Gentle cleaning preserves the aesthetics of the machine.
11.Professional Servicing:
If persistent issues arise, or if there are unusual noises or vibrations, it is advisable to seek professional assistance. Certified technicians possess the expertise to diagnose and resolve complex problems, ensuring the washing machine's optimal functionality.


Adhering to these professional maintenance practices prolongs the lifespan of the 12V portable washing machine, ensuring consistent and efficient performance over time.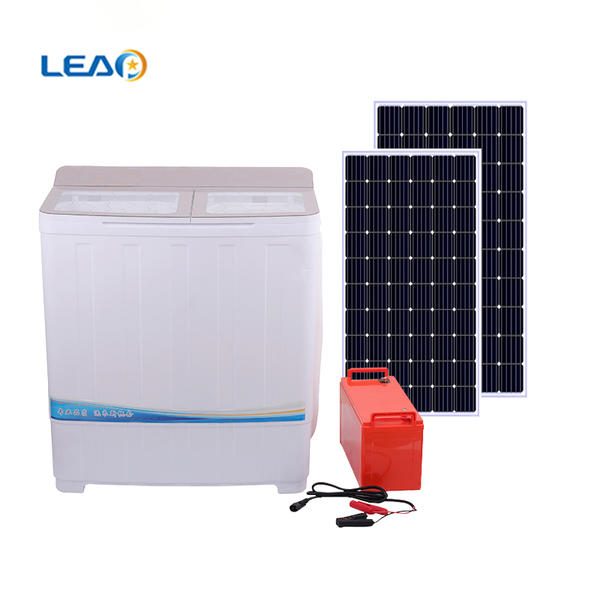 DC 12Volt TWIN TUB WASHING
Motor Overheat Protection
With wheels , easy to move
All Plastic Body,never rusted
Double Water Inlets
Energy efficient technology
Washing and  drying both available