It may not be surprising to learn that
solar refrigerators
are becoming more popular by the day. They are not only a greener option, but they are also an affordable one. Plus, they can keep food fresh for hours or even days if the sun isn't shining.
One advantage of a solar fridge is that it can be used as a freezer. This makes it an ideal choice for outdoor activities such as camping, hiking, or gardening. The cooler can hold up to 15 liters of fluid and 20 cans of Cola. In addition, it can be stored in the garage, barn, or attic. As you might expect, there are a few pros and cons to consider before making the leap.
First, you have to find the best type of system to fit your needs. You'll need to decide whether you're willing to put up with the cost of batteries, or if you're OK with plugging into a wall outlet. If you choose to go with a battery-powered unit, you'll have to deal with a lot of maintenance and the added expense.
The best way to figure out which model is best for you is to make a list of the features you want in a refrigerator. For example, you might want a large freezer compartment, a compact design, and a good price. A good rule of thumb is to get a unit that can be easily moved around and rolled out of the way when you're not using it. Also, look for a model with casters and wheels.
There are numerous reputable companies producing solar refrigerators. You'll want to shop around to find the best value. The cost of a high-end unit can run into the thousands, so you'll need to compare prices before committing. And remember to factor in the costs of fuel, electricity, and maintenance. Finally, you have to keep in mind that a solar fridge is not just for the eco-friendly set. With the rising cost of utilities, it's important to find ways to save money. Even if you're not able to completely switch to a solar powered model, you might be able to reduce the power bill in other ways.
To truly know which is the best solar refrigerator for you, you'll have to do a bit of research and comparison shopping. For instance, you'll have to think about how many panels you'll need. Most household refrigerators will need three or more regular-sized panels to power them. But you'll also need to figure out how many hours you plan to use your unit each day. Once you've figured this out, you can begin to calculate the amount of energy you'll need for your new refrigerator.
In the end, you'll be glad that you made the move. A solar-powered refrigerator will not only help you save money, it'll also keep your food fresh for years to come. Plus, it's a smart decision to save energy and cut back on your carbon footprint.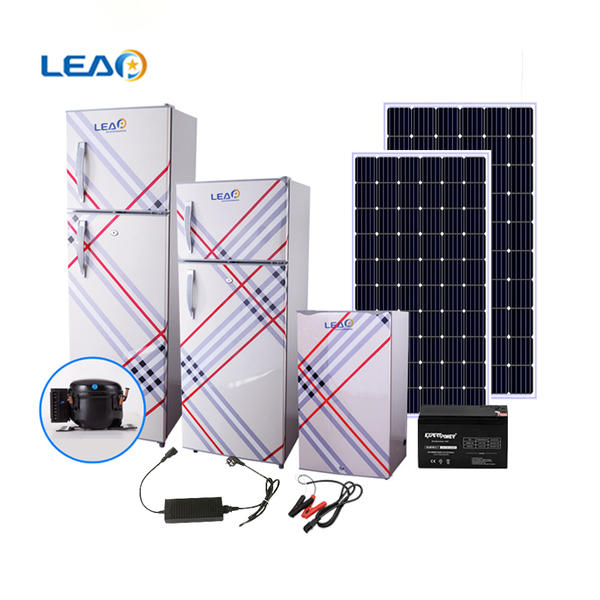 High quality DC compressor
Works with both 12/24 volt systems (auto recognition)
Does not require an inverter
Adjustable heavy-duty glass shelves , bottom crisper
Interior led light
Optional converter to run on AC power
Super efficient construction 60mm of insulation in the
Freezer and 40mm in the fridge
Model LP-BCD188 & LP-BCD258 , please  choose 24Volt systems connection